Study in Latvia consortium works on making Latvia's name known in Ukraine
Last week, April 6-8 Study in Latvia consortium was represented at the International Ukrainian fair "Education Abroad" in Kiev, Ukraine.
---
For three days Study in Latvia consortium members from Turiba University, RISEBA University, Daugavpils University, Riga Technical University, Ventspils University College and Latvian Academy of Sport Education invited students and their parents to consider education in Latvia in many different fields – starting from business, languages, translation, tourism and management to engineering and sports education, even aqualogy.
Even though among the most preferred countries for studies for Ukrainian students currently are Poland, Germany, Russia, Canada, Czech Republic, the visibility of Latvia as a study destination is increasing among the students and it is mostly because of the tireless efforts from the consortium side.
Additional presentations in cooperation with the education agent "Intellect Guide LTD" were held at the embassy of the Republic of Latvia in Ukraine on Sunday, April 9 where the potential students, their parents and agents learned about higher education opportunities on all study levels in Latvia.
While in Ukraine, a hope for Ukrainian citizens to be able to travel to most EU countries without a visa arose. Should the visa-free scheme indeed will be implemented, it will allow Ukrainians with a biometric passport to enter the Schengen area without a visa for up to 90 days. Such scheme will be especially beneficial for Ukrainian students seeking master studies in Latvia.

Study in Latvia consortium was established in 2011 in order to promote the export capacity and internationalization of Latvia's higher education. Consortium is playing a major role in dealing with educational issues at the national level. It provides a unified voice on behalf of its members.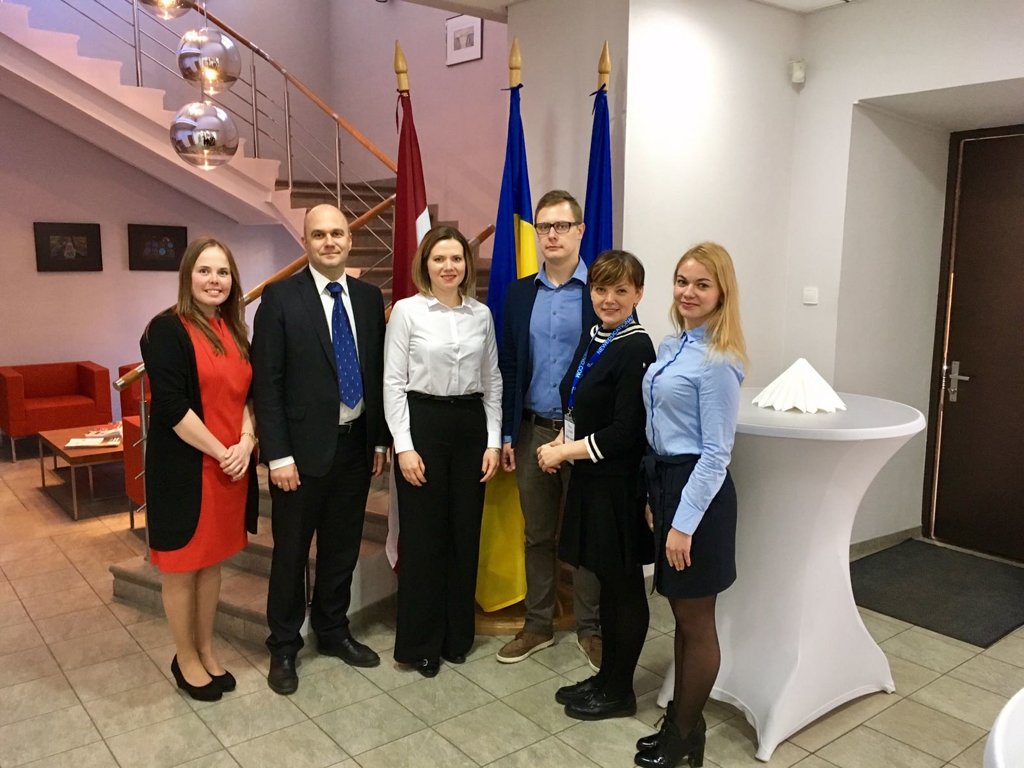 No comments
Leave a reply