Riga Stradins University has joined STUDY IN LATVIA CONSORTIUM
In 9 March 2020 Riga Stradins University (RSU) has officially joined the Study in Latvia Consortium, so therefore we can proudly announce that there are 16 member universities.
The motto of RSU is excellence and innovation. Although the University has been named after the capital city Rīga and one of the most prominent figures in Latvian medicine, Professor Pauls Stradiņš.
RSU is a modern, prestigious university recognized
in Europe and the world, where the main value is people and that provides research-based, high-quality and exportable higher education. It is important to mention that 26% of all students are coming from abroad.
---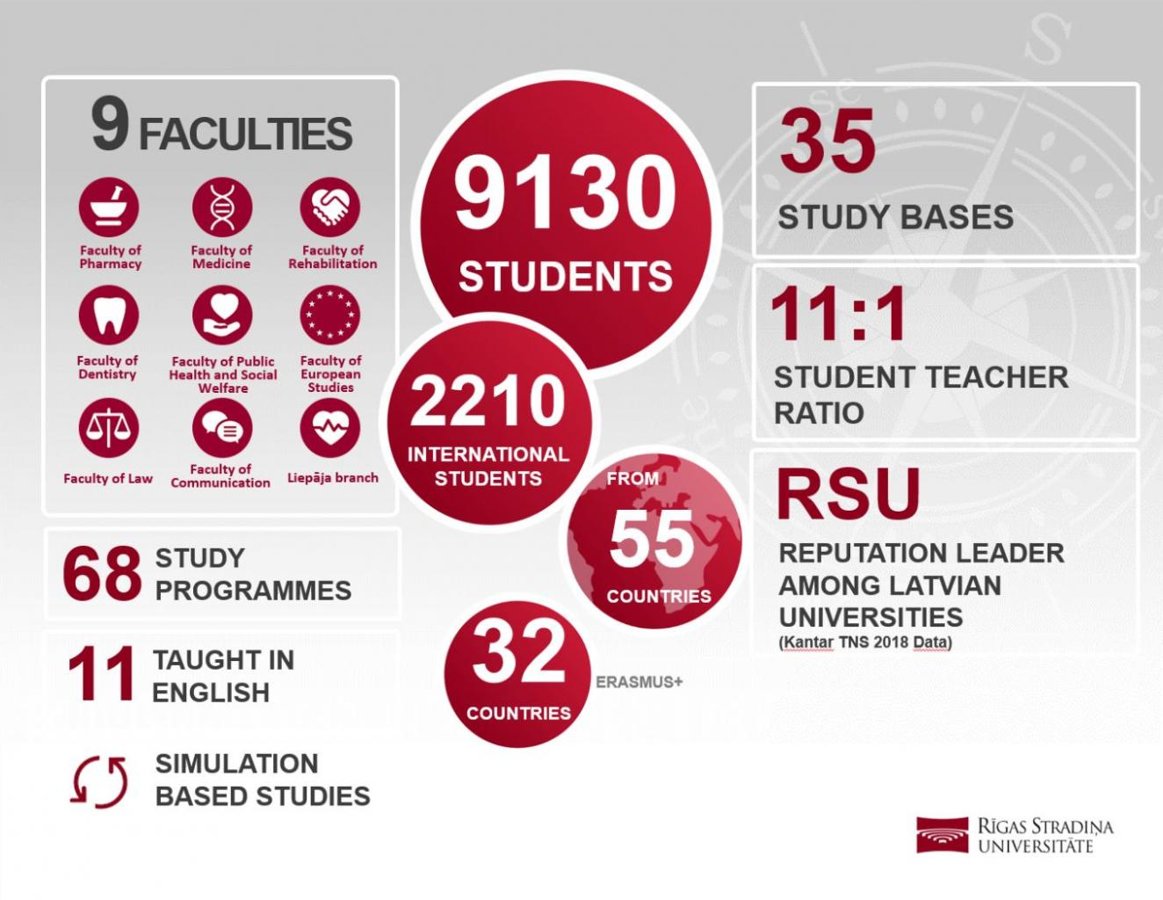 No comments
Leave a reply