"Study in Latvia" universities participate in the worldwide exhibition "International Education Fair 2017" in India
Starting from the 7th till the 16th of May, five biggest regional universities of Latvia (Liepaja University, Latvian University, Turiba University, Latvian University of Agriculture, BA School of Business and Finance) took participation in one of the most recognizable educational events held in India – "International Education Fair 2017". This event took place in five cities - Hyderabad, Coimbatore, Bangalore, Chennai and Delhi. In the exhibition participated around twenty universities from all the world such as from Singapore, Malaysia, U.S., Australia, Germany, the Netherlands and all the others.
---
The aim of visiting exhibition was to introduce Indian students to the offered study opportunities in Latvian universities, popularizing Latvian higher education among other foreign countries and promote strongest cooperation between the "Study in Latvia" center in India and Latvia.
It was noticed that students showed more interest in study programmes such as in IT technology, business administration and management, medicine, but little interest in humanitarian studies that are languages and art studies. The majority of Indian students are interested particularly in Bachelor, Master and doctoral studies, because Latvian higher education is mainly focused on practical skills that are involved during the study process, therefore this aspect is of very high importance to those students, who are willing to get a job right after completing their studies. However, in cities as in Bangalore, Chennai and Delhi, the exhibition was attended by comparatively more students than on the other exhibition days in other cities, that was a positive study indicator.
Within the exhibition Latvian universities had "Admission spot days" in several student agencies and also in "Study in Latvia" center in Chennai, during which they met potential students to consult them individually about issues on study admission, internships and got to know much wider about India's educational situation. On the 16th of May Latvian dellegation visited Latvian embassy in India, where was the meeting with the Ambassador of Latvia in India – Aivars Groza and also later followed Latvian presentations to students on Latvia's higher education.
Summarizing the visit, it is clear that Latvia and India have to continue cooperating more closely, as within each year the number of arrived students, coming to study full-time to Latvia, increases. Therefore, this work should be continued in the same way, in order to provide the students with obtainable worldwide recognized education in Europe, therefore strengthening the relations between India and Latvia.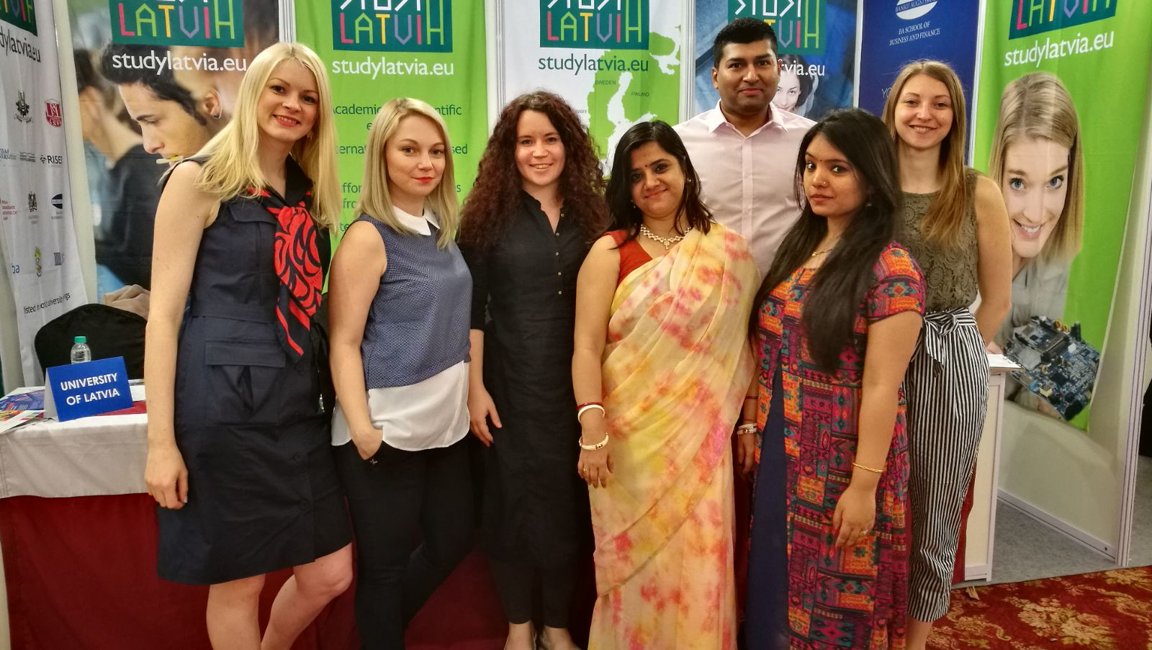 No comments
Leave a reply