"Study in Latvia" consortium participates in the educational exhibition in Ukraine
From 16th till 19th November ten higher education institutions of Latvia (Liepaja University, Latvia University of Agriculture, Latvia University, Turiba University, Riga Technical University, Rezekne University of Applied Sciences, Daugavpils University, RISEBA University, University of Economics and Culture, Ventspils University College) from the 'Study in Latvia' Consortium went to represent the opportunities of higher education in Latvia in the international exhibition "Education Abroad", which took place in Ukraine, Kiev. Within this exhibition there were participating the local Ukraine universities, as well as the representatives from another European countries. Students, academic staff from universities and other interested people were taking interest in engineering, humanitarian, pedagogical and in social study programs. Although this was the first time, when so many universities from Latvia were presently participating altogether, it was seen that the interest of Ukrainian students about studying abroad, especially in the Baltic centre – Latvia, increases and one part of them are intended to have the international education and personal growth here.
---
In the same way Latvian delegation of higher education went to visit the Embassy of Latvia in Ukraine and met the Ambassador of Latvia Mr Juris Poikans introducing of the available study opportunities in Latvia, discussed the further cooperation with Ukraine in the field of the higher education. As well the Latvian delegation had the honor to meet the honorary consuls and the Latvian diaspora presently living in Ukraine mentioning together the 99th anniversary of Latvia's Independence.
Additional presentations in cooperation with the education agency "Intellect Guide LTD" were held at the embassy of the Republic of Latvia in Ukraine on Sunday, 19 November where the potential students, their parents and agents learned about higher education opportunities on all study levels in Latvia.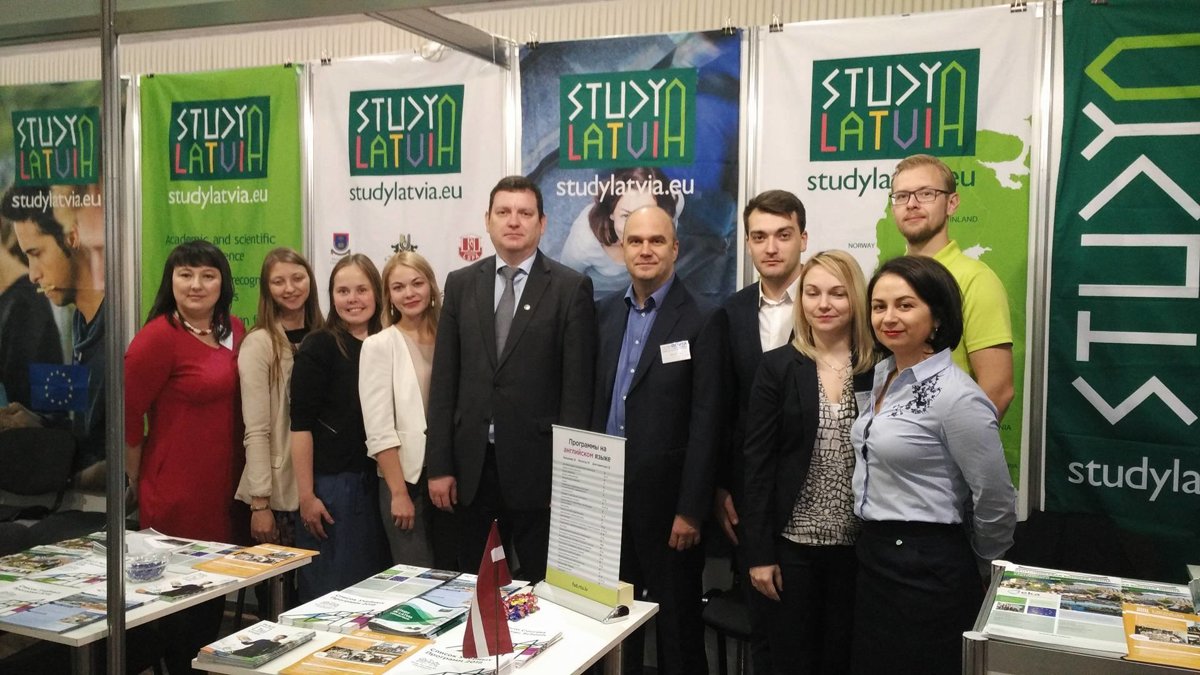 Photo: Освіта за кордоном "Intellect Guide"
No comments
Leave a reply